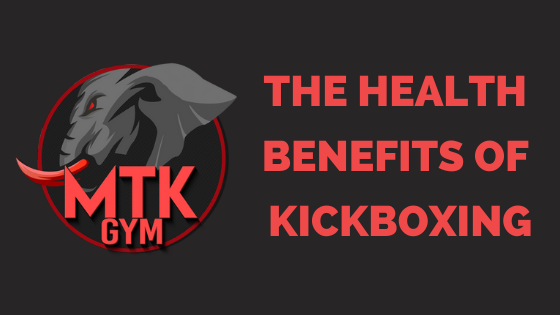 The Health Benefits of Kickboxing
People are always looking for new ways to get cardio in to their fitness routines. Kickboxing is a great option that works out your entire body. Most people dread the cardio portion of their workout, and are constantly searching out ways to make it more fun. Kickboxing is a fun way to burn calorites while also toning key muscle groups. Most classes only last 30 to 60 minutes long and are jam packed with energy. There are six benefits to kickboxing we think you should know about to understand why we at MTK Gym believe it is the best form of cardio.
Six Benefits of Kickboxing
There are tons of benefits to living a healthier lifestyle and incorporating fitness into that routine. However, there are six main points to bring up in regard to the health benefits of kickboxing. First, regularly attending classes will increase your overall cardio fitness. It is a high energy workout that will get your heart rate pumping. As your heart rate increases, the rate at which blood flows to your muscles does as well. This delivers much-needed oxygen to your muscles, and over time this can help increase your endurance. Second, kickboxing is a wonderful way to burn calories which in turn burns fat. It is a form of interval training, which is highly recommended for those wanting to burn fat. The American Council on Exercise says someone can burn 350 to 450 calories per class on average.
Third, kickboxing allows you to gain strength in your entire body. Kickboxing is one workout that constantly engages your core, your upper body, and your lower body every time you train. Fourth, your coordination will improve. Kickboxing includes a number of complex moves that will force you to challenge your coordination like never before. It is known to also improve flexibility, balance and mobility. Fifth, you will notice a decrease in stress levels. Kickboxing can be a great way to let out any anger and stress. Luckily, all workouts cause your body to release endorphins (the feel good hormones), and kickboxing is no exception. Lastly, you will feel a sense of empowerment. The largest benefit that comes from kickboxing is the confidence you have in self defense. It allows you to learn the proper form and technique to defend yourself in case of an emergency.
MTK Gym
MTK Gym's goal back in 1998 when it opened was to bring the fighters workout to every day individuals. Muay Thai Kickboxing Gym not only offers training in self defense, but also offers people a fun alternative to the traditional work out. Kickboxing is a fun way to get cardio in, as well as a way to switch up workouts. MTK offers classes in self defense, sparring, and grappling. They also have times designated to open gym for people to come in and train. There are classes specifically for children as well. In addition, they regularly offer series classes lasting anywhere from a few weeks to a month. With four different memberships, and single class options available, you are sure to find the right fit for you and your fitness.
Join our mailing list today
Insider offers & flash sales in your inbox every week.
Curabitur non nulla sit amet nisl tempus convallis quis ac lectus dolor sit amet, consectetur adipiscing elit sed porttitor lectus.